About Us
Metigoshe Lutheran Church
We, Metigoshe Lutheran Church, are saved sinners, chosen and appointed as servants in God's family to invite, encourage, teach and live God's saving love as we gratefully share and care for the gifts He's given us.
We are all seekers of God's grace and peace in our lives. We would love to have you join us for worship, or be present with you as we share together the ministry God has placed before us all.
We are located on the south shore of Lake Metigoshe, in the Turtle Mountains of North Dakota at the Metigoshe Ministries Christian Center and the Lakeside Chapel. Come and see.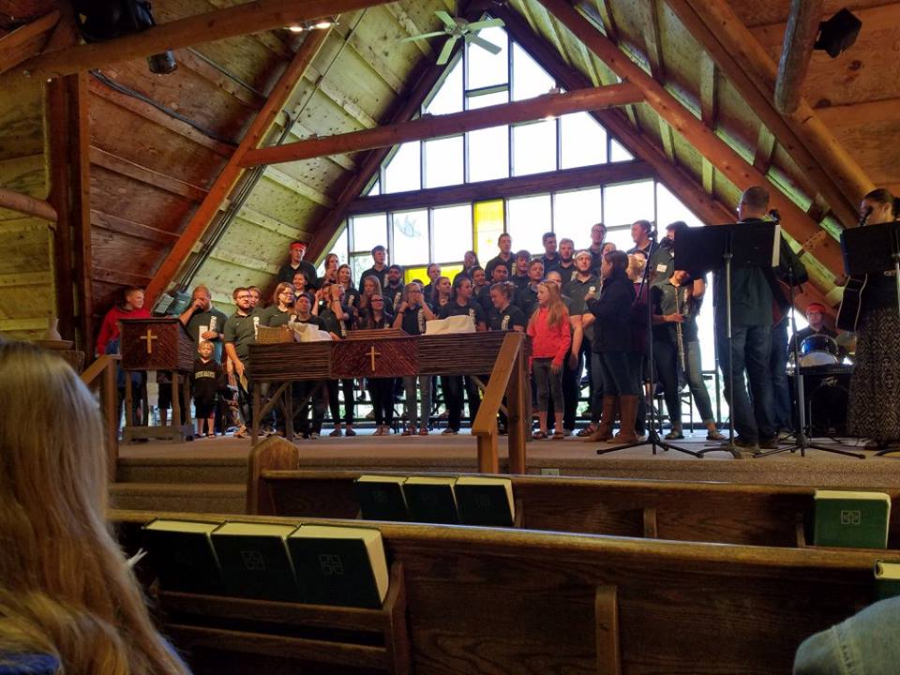 Three worship services during the summer
One more week with summer staff at the camp(8/16). After that, we go to the Lakeside Chapel for 9:00 service and continue our 10:30 service at the Center. Sunday 9:00 AM at Camp Metigoshe Summer Camp at Pelican Lake / 10:30 AM at the Christian Center (with communion). Wednesday evening 8:00 PM at the Lakeside Chapel. The service at the Camp is outdoors with our camp staff. Bring a lawn chair or stay in the comfort of your car and listen on your car stereo. The services at the Center and the Chapel are brief services of readings, prayers, sermon and communion (no singing). Please wear a mask to these services.