About Us
Metigoshe Lutheran Church
We, Metigoshe Lutheran Church, are saved sinners, chosen and appointed as servants in God's family to invite, encourage, teach and live God's saving love as we gratefully share and care for the gifts He's given us.
We are all seekers of God's grace and peace in our lives. We would love to have you join us for worship, or be present with you as we share together the ministry God has placed before us all.
We are located on the south shore of Lake Metigoshe, in the Turtle Mountains of North Dakota at the Metigoshe Ministries Christian Center and the Lakeside Chapel. Come and see.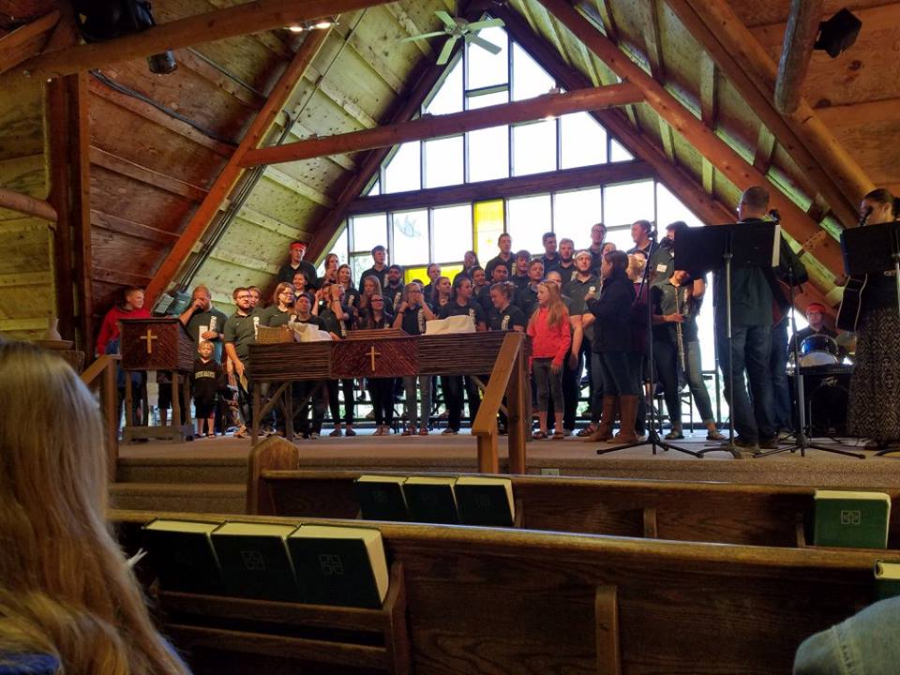 Masks are strongly encouraged for worship
with a recent surge in cases, please use your best judgment in attending worship or other social events, and use as many precautionary tools as we have available- not just for yourself, but for the sake of your neighbor. We have had a few positive cases within our church, especially among school aged children as the virus is spreading in the school lately. Please exercise caution, and stay home if you need to.